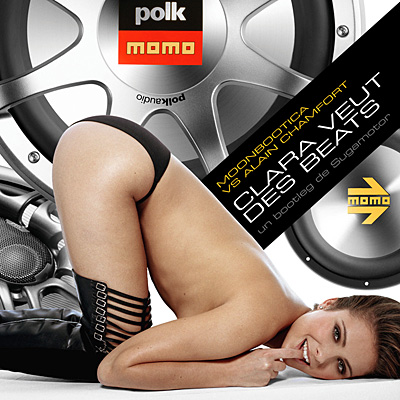 Moonbootica
"Bulldog beats"
VS

Alain Chamfort
"Clara veut la lune"
Clara veut des beats

The cover, explained to english fellas :
the title means "Clara wants some beats". The girl is Clara Morgane, a french porn star. You're here, wondering why a porn star would want "beats" in such a posture... unless you know "beat" sounds like the french equivalent for "cock". Yes, french bootleggers are dirty little jokers.