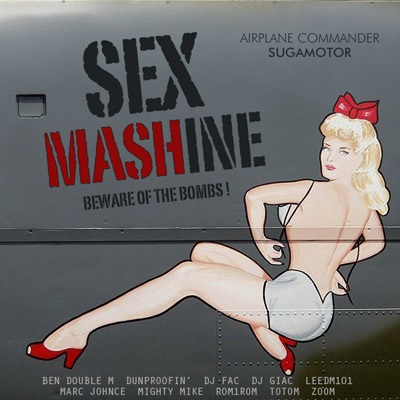 Open your ears as wide as you can ! I'm proud to present you my first collective mashup album, a very special kind of album.
17 tracks
, no mild kissing on the cheek, only explicit lyrics to get down and dirty :)

(from SendSpace)
SAMPLE TRACKS...
Ben Double M "Sea, love, sex & sun"
Sugamotor "Heat my body"
DJ Fac "Sexual sportswear healing"
This mashup album features tracks by Snoop Dogg, Madonna, Diana Ross, Kelis, Massive Attack, Mariah Carey, Tiefschwarz, Tina Turner, Yello, Offspring, Christina Aguilera, Prince, Latour, Justin Timberlake, Nine Inch Nails, George Michael, El Ten Eleven, Kings of Leon, Laurent Garnier, Britney Spears, Timbaland, Donna Summer, Sébastien Tellier, Marvin Gaye, Nina Sky, Kiss, Cher, Bag Raiders, Serge Gainsbourg, Mylène Farmer, Coldplay, Colette Renard, Spice Girls, Patricia Kaas, Robert Palmer, Lily Allen, Prodigy and Beyoncé.