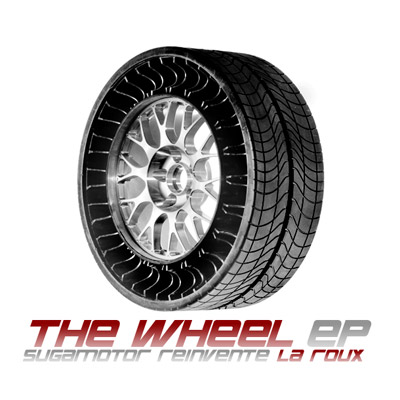 Loony Wise Men vs La Roux
Bulletproof dude

La Roux vs Michael Jackson
Beat-it-proof

The Killers vs La Roux
Smile like you're bulletproof

For you english readers : La Roux (
"lah roo"
) is pronunced exactly like "la roue" (the wheel, in french). On the cover, it's
Michelin's Tweel
... "the wheel, reinvented".
TRIVIA : did you know that "La Roux" is grammatically incorrect ? Since Elly is a girl, she should have called herself "La Rousse" ("roux" is masculine). Except it's already the name of a
famous french dictionary
:)
Le Roux, then ? nope, it's a french
chicory brand
. Definitely not cool.
Androgyny rules !